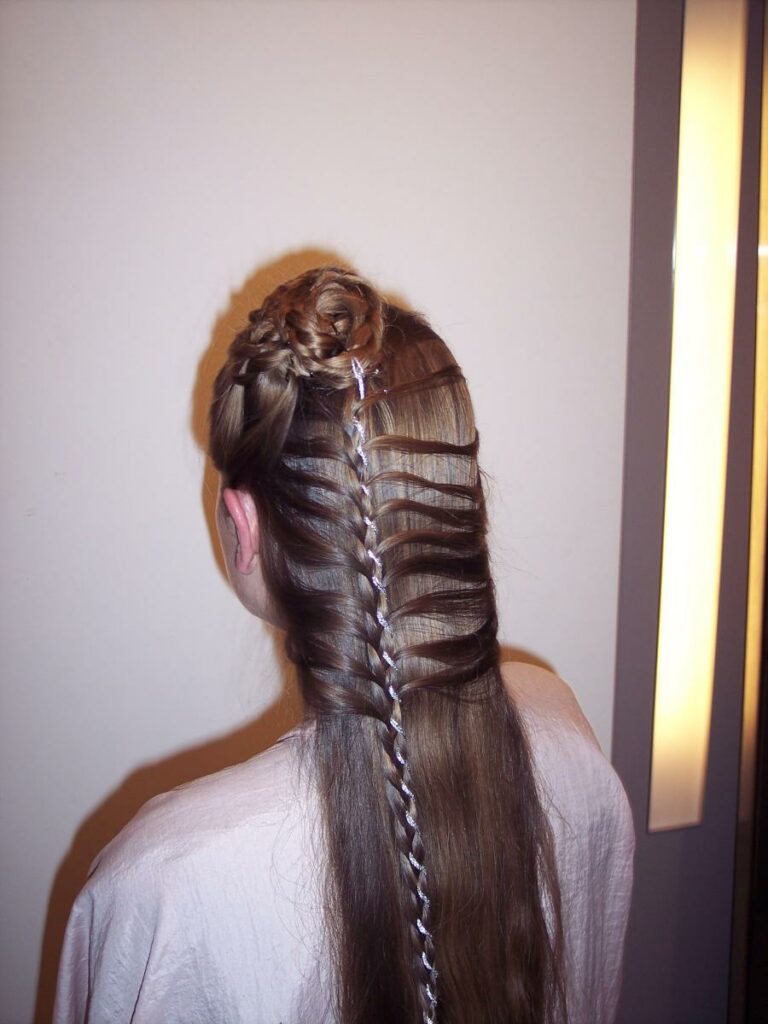 Having long, beautiful hair is a dream for many women. To achieve and maintain healthy and luscious locks, it's important to use the right haircare products. That's why more and more women are turning to the 4 Your Long Hair product range. With their specifically formulated solutions for shoulder length and longer hair, 4 Your Long Hair has become a top choice for women seeking optimal hair health. Here are seven reasons why women are choosing the 4 Your Long Hair product range:
1. Tailored Formulas for Long Hair: 4 Your Long Hair understands the unique challenges faced by those with shoulder length and longer hair. Their products are specially formulated to address the specific needs of long hair, including repair, maintenance, and enhancement.
2. Sulphate, Silicone, and Paraben-Free: Many women are becoming more conscious about the ingredients in their haircare products. 4 Your Long Hair stands out by offering formulations that are free from sulphates, silicones, and parabens. This commitment to using natural and gentle ingredients ensures a healthier approach to long haircare.
3. Deep Heat Treatment for Intensive Repair: Long hair is often prone to damage, breakage, and split ends. The Deep Heat Treatment from 4 Your Long Hair provides deep nourishment and repair to revitalize dull and damaged hair. It strengthens the strands, restores moisture, and prevents future breakage.
4. Cream Conditioner for Pre-Shampoo and Deeper Conditioning: Preparing long hair for shampooing is crucial to avoid tangles and knots. 4 Your Long Hair offers a unique Cream Conditioner that detangles knots, softens the hair, and provides deeper conditioning. This pre-shampoo conditioner is a game-changer for long-haired women, leaving their locks hydrated and manageable.
5. De-Tangle Lotion for Smooth and Silky Hair: Long hair is more susceptible to tangling and knots, which can be a daily struggle. The De-Tangle Lotion from 4 Your Long Hair is specifically formulated to tackle this issue. It smoothes the hair cuticles, making detangling effortless and leaving the hair soft, silky, and free-flowing.
6. Care Packs for Different Hair Types: 4 Your Long Hair offers care packs tailored to different hair types within the long hair spectrum. Whether you have fine/oily or normal/dry hair, their comprehensive packs provide a personalized and effective haircare routine. This ensures that women can find the perfect products for their specific hair needs.
7. Results You Can See and Feel: The ultimate reason why women choose the 4 Your Long Hair product range is the visible and tangible results. With regular use, women notice their hair becoming healthier, stronger, and more vibrant. Long locks are transformed into a crowning glory that garners compliments and boosts confidence.
If you're longing for beautiful long hair, look no further than the 4 Your Long Hair product range. Their tailored formulas, free from harmful ingredients, along with intensive repair treatments, pre-shampoo conditioners, and detangling lotions, provide the complete care package for your precious locks. With care packs designed for different hair types, achieving and maintaining your dream hair is within reach.
Discover the power of 4 Your Long Hair and experience the joy of healthy, radiant long hair. Visit their website at [insert link to their website] to explore their range of products and embark on a transformative haircare journey. Choose 4 Your Long Hair and unlock the secret to gorgeous long locks today! Go to https://4yourlonghair.com