Get Long, Luscious Locks with 4 Your Long Hair – The Natural Way!
If you're someone who has been blessed with long hair, you know how difficult it can be to find hair products that truly work for you. Many brands claim to cater to long hair, but the truth is that not all haircare products are created equal. However, with 4 Your Long Hair, a new haircare line developed in conjunction with the UK's leading long hair specialist, you can rest assured that your long locks are in good hands.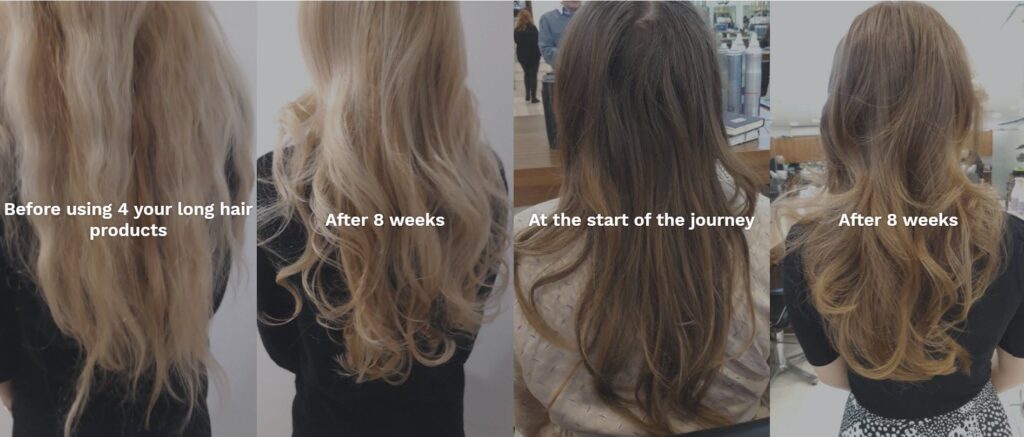 What sets 4 Your Long Hair apart from other haircare brands is its commitment to using only the best and most natural ingredients. The brand avoids using harmful ingredients such as parabens, sulfates, and silicones, which are commonly found in hair products but can be damaging to your hair in the long run. Instead, 4 Your Long Hair uses bottles made from sugar cane oil, which is more environmentally friendly than petrochemical oil used by most other brands.
The hair products are built with the help of silk amino acids, which are hydrolyzed from pure silk fibers. These amino acids have a lower molecular weight than hydrolyzed silk protein powders, which means they are more penetrating and moisturizing to skin and hair. Silk amino acids are taken from the cocoon of the silkworm moth and undergo a careful manufacturing process to ensure their effectiveness.
Transform your hair today with 4 Your Long Hair's natural ingredients. Order now and experience the difference! Click Here
One of the primary benefits of silk amino acids is that they are highly substantive to both skin and hair. This means that they have excellent moisture-binding ability and can penetrate into the upper layers of the skin and through the hair cuticle into the hair shaft. As a result, they draw moisture into these areas, improving skin and hair hydration. For hair, this results in increased flexibility and manageability, leaving a soft, natural look. Meanwhile, moisturized and hydrated skin is more supple and has a smoother appearance.
In addition to providing hydration and moisture to your hair, the ingredients in 4 Your Long Hair also help to strengthen your hair and prevent split ends from forming. The detangle lotion, which is used to finish your haircare routine, helps to close the cuticle and make your hair shine even more.
What's great about 4 Your Long Hair is that the brand doesn't just offer a one-size-fits-all solution. The instructional video provided by the brand helps you understand how to get the best out of the products for your own hair. Long hair is unique, and everyone's hair is different. By following the steps outlined in the video, you can ensure that you're using the products in a way that is tailored to your hair's specific needs.
Overall, 4 Your Long Hair is a haircare line that you can feel good about using. With its natural ingredients and commitment to helping you achieve the best possible results for your long hair, it's a brand that you can trust. Whether you're looking to hydrate and moisturize your hair or prevent split ends from forming, 4 Your Long Hair has got you covered.
Transform your hair today with 4 Your Long Hair's natural ingredients. Order now and experience the difference! Click Here